Congratulations
for finding the
love of your life!
Having performed over 600 ceremonies, I can draw upon my experience to help you plan your own unique ceremony and offer ideas and suggestions.

And be forewarned!I believe weddings should be a joyous and fun-filled event; I do not have a serious or somber personality!

You may have your wedding at any location. You also compose your own ceremony, choosing not only the music you want, but also vows, prayers, blessings, readings - even the type of sermon you want (if you want one!). If you are divorced Roman Catholic, an annulment is not needed.

Some testimonials (more on FAQ & Photo Album):
"Father Steve was absolutely wonderful. He was one of my favorite parts of my whole wedding!"
"During the ceremony he captivated the crowd and used the perfect mix of seriousness and also interjected humor and happiness."
"...kept the crowd interested in the ceremony. I have never seen anything like it!"
"... he was also this adorable little old man with an AMAZING sense of humor."
Looking for a harpist?
I recommend Denise!

Francesca's Catering
(over 30 years experience)
for house rehearsals
and wedding dinners
under 60 guests
fmstirpe@yahoo.com

Looking for a Wedding Planner?
I recommend:
Make It Exceptional!
Mimi Weddings



"Love on the Ice"
A video clip from Fox 9 News
of a wedding I performed
outside on Lake Minnetonka,
January 30, 2010.
Optional Premarriage Classes
Both you and your fiancée are embarking
on a life-long journey of love
and companionship.
There will be shoals and rapids
and unforeseen winds
which will challenge your relationship!
Learn how to face these challenges together!
Father Steve also offers couples counseling
after the wedding. Details at the bottom
of the Premarriage Classes page.
Set you hearts on the greater gifts.
I will show you the way
which surpasses all the others.

If I speak with human tongues -
and angelic as well -
but do not have love,
I am a noisy gong,
a clanging cymbal.

If I have the gift of prophecy and,
with full knowledge,
comprehend all mysteries,

if I have faith great enough
to move mountains,
but have not love, I am nothing.

If I give everything I have to feed the poor
and hand over my body to be burned,
but have not love, I gain nothing.

Love is patient.
Love is kind.
Love is not jealous,
it does not put on airs,
it is not snobbish.
Love is never rude,
it is not self-seeking,
it is not prone to anger;
neither does it brood over injuries.
Love does not rejoice in what is wrong,
but rejoices with the truth.

There is no limit to love's forbearance,
to its trust, its hope, its power to endure.

Love never fails.
(1 Corinthians 12:31-13:8)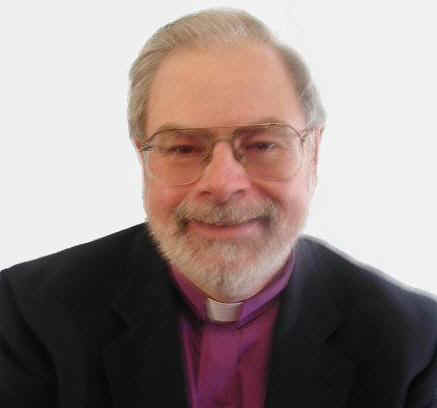 Contact me, Fr. Steve,
and let's meet and talk
about your ceremony.
Fr. Steve is also available for
memorial services
funeral masses in a funeral home
graveside services
grief/bereavement counseling.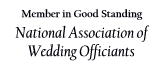 FAQs &
Photo Album
Testimonials

Wedding Stories

Fr. Steve's
Biography

Interfaith Weddings
Catholic and Jewish
with Rabbi Jacques

Marriage Policy
&Theology

Marriage License
information for
Minnesota

Weekend Agreement
to Perform Your Wedding
(opens in a new window & printable)

Non-Holiday
Weekday Agreement
to Perform Your Wedding
(opens in a new window & printable)

Pay with PayPal and
mail/fax/scan agreement

Wedding Ceremony
Book
What is the
Old Catholic Church?